Christie Appelhanz is the outgoing Executive Director of Children's Alliance of Kansas, a coalition of child welfare agencies serving Kansas children and their families. Throughout her tenure, Christie has consistently secured media coverage for the Children's Alliance by building relationships with journalists and strategically pitching to their interests. We talked to her about why media coverage is so important for advocacy organizations, how she's accomplished this, and what other advocates can do to get started.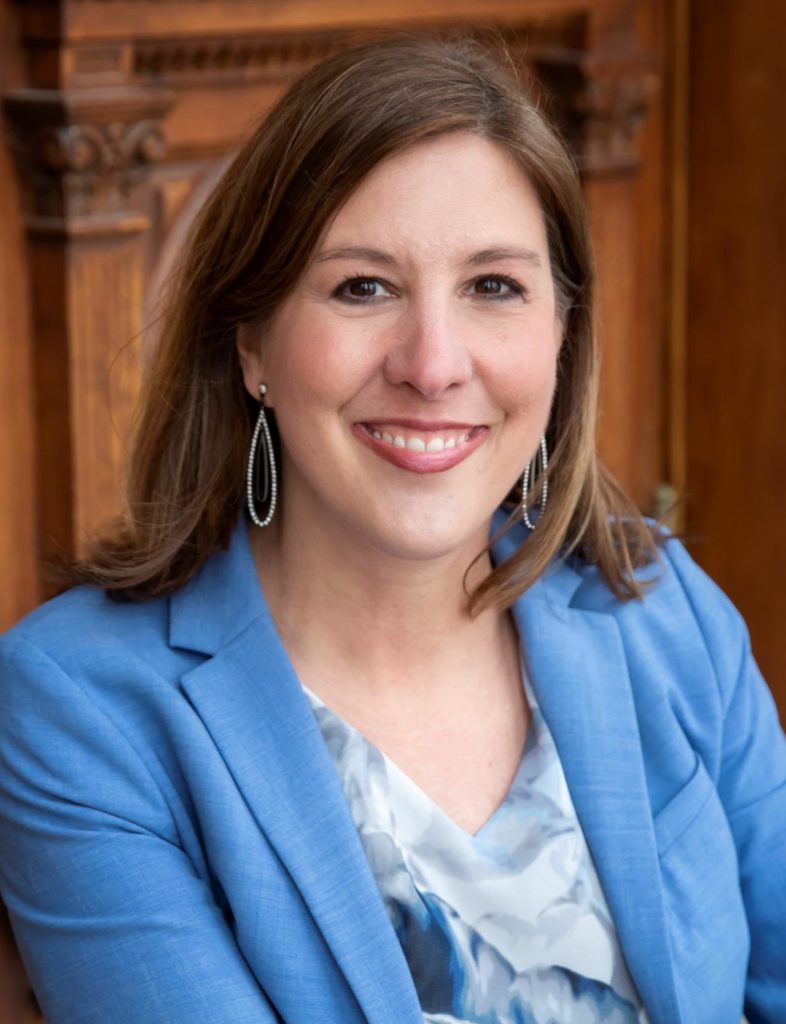 Why should advocates take the time to cultivate relationships with journalists?
With dwindling newsroom budgets and staff, it's a good time to consider your media advocacy strategy. If you've never engaged with reporters, you're missing out on a useful tool in every advocate's toolbox, especially for nonprofits with limited resources. Earned media can be a cost-effective way to lend credibility to your cause. If you're a seasoned pro, consider the changing dynamics of the industry and adjust your tactics if necessary. I've found with fewer journalists covering ever-expanding beats, stories I may have previously pitched to a reporter are more successful these days when submitted as an op-ed or letter to the editor.
Either way, media coverage can make your message more powerful by engaging people outside your network and ultimately capturing the attention of policymakers.
How many times would you say the Children's Alliance has been covered since you became Executive Director in 2015?
I'd say the Children's Alliance has gotten news coverage about 1-2 times per month, but it's really different because of the way we get news. It's not always a story. Sometimes it's a reporter with 10,000 Twitter followers who's retweeting something the Children's Alliance has put out there.
The other thing that's really important is that sometimes your voice, information, and perspective can be represented even if your organization isn't mentioned. There's value in that, too.
What does media coverage get you in the statehouse?
Because we're regularly in the media, you have that second-party endorsement that the Children's Alliance is the go-to expert on Kansas children and families. When I speak to a Legislator, it's useful if they read something I wrote or saw my name. It's a quicker way to build relationships and establish credibility.
What about with other stakeholders?
I was really surprised as we were recruiting for the new executive director how much pride the board members have because we were in the media. They talked about wanting someone who keeps us in the media. They're proud to be part of the organization that's considered the go-to resource.
Being in the media is a way to establish yourself as the thought leader in the area that you're advocating for — whether policymakers, funders, or others — when your name is in print, in their face, that's the one they're going to think of first.
Why focus on traditional media instead of social media?
Once you get coverage in traditional media, that's the perfect opportunity to share on social media, which comes with credibility. It's not just who's reading the media, it's who's reading it when you share it on Facebook or tweet it out with #ksleg. It's still a powerful way to shape public opinion.
Tell us more about how you've managed to secure consistent media coverage for the Children's Alliance.
Every reporter loves a good story, so be sure you're always prepared to give them one. When media reach out, understand they're on deadline and respond quickly. Tomorrow is too late. When you can't speak on the record (or it's not strategic to do so), put journalists in contact with another source who will. As for sensitive subjects, focus on what you can say — not what you can't.
If you're not hearing from reporters, make sure they know what you have to offer as a source. It's up to you to find that tricky balance between persistence without being annoying.
We received excellent coverage about a federal law that provided states with new resources to keep kids out of foster care. While the 251-page law would not have been appealing on the surface, we highlighted elements that were: our state had a record number of kids in foster care (impact), foster care system was under scrutiny (conflict), every county had kids in foster care (proximity), the law had just passed (timeliness), research showing kids do best with their own families — not in foster care — challenged assumptions (novelty), and people generally care about kids who have been maltreated (human interest). Throughout the process, we reinforced coverage by submitting op-eds and letters to the editor. It's always a good idea to thank reporters when they get it right and avoid yelling at them if they don't.
How has your background influenced your success in building relationships with journalists?
My first job out of college was a newspaper reporter, and that shaped how I look at media relations. The biggest way is knowing that everything is happening right now. When a reporter calls, you need to be responsive as soon as possible. Tomorrow is too late. Reporters are always on deadline.
I try to always think from a reporter's point of view. What kinds of things interest them, what gets them excited? I just think you have to think like a reporter in order to be successful. If you don't know how a reporter thinks, ask them. Find out what's important to them.
You mentioned things like impact, conflict, proximity, timeliness, novelty, and human interest. Do you aim to hit all of those components in a pitch?
Media relations is about telling a good story. Those are components of a good story. You don't have to have all of them, but at least one and preferably more than one. Whether telling in person or pitching to a reporter, you have to think about what is newsworthy to whatever the readers or viewers are of the publication you're pitching to.
How can other advocates get started?
Make it a priority to learn everything you can about the journalists most likely to cover your issues. Start by reading their stories and scouring social media for clues about their interests. Many in the media are evaluated by social media interactions with the public, so be sure to follow them and like and comment on their posts while you're there.
The best way to establish a mutually beneficial relationship is by working to make the reporter's job easier. Offer your resources and connections in addition to pitching your story ideas. Remember to keep things simple. The newspaper with the largest circulation in the world, The Sun, is written at the 9th-grade reading level. A journalist recently told me I was the only one who could explain things in a way he could understand. Patience and clarity will get you far.
What's the hardest thing about getting started with media outreach?
There is a risk. You're not going to necessarily like or control what a journalist ultimately publishes. That makes people very nervous. You constantly have to be mindful of the risks and rewards of it all. You have to know when to talk and when not to talk, and who is the best voice. Be mindful that it might not be you given the circumstances. Put them in touch with someone who can help them.
It's about preparation. I have been doing this for decades, and I still would not go into an interview without knowing what I hope the story says and having written talking points of what I'm going to say to help ensure that's what happens.
The safer route is not going to achieve the results you want as an advocate.
You mention opinion pieces — how should other advocates get started on that?
That's one of the biggest ah-ha moments I had as I was thinking through this. The newsroom has changed, and that depends on where you are in the country, but staffs are dwindling everywhere. The job of someone who's working with the media requires changing your tactics. To the extent you can make it easier on media staffs, write it yourself. They're looking to fill space.
It's really important that people evolve their mindset of how things work.