Powerful communication starts with clarity on who you are, what you do, and why your work matters. We've helped small local service providers and global research organizations refine their brands to fire up their teams and their audiences.
Vermont Network: Brand update
The Vermont Network was a social change organization that was still branded as a service provider. We worked with the Network to develop a new brand promise: Uprooting the causes of violence so every last Vermonter thrives. We also developed a set of core messages and a visual identity the Network uses across its communication channels.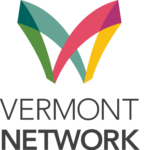 Working with Springboard was not only a great learning experience, but also great fun. They listened carefully and responded to our context and political realities. The experience taught us how to better describe our work, helped us start new conversations, and helped change the view of our organization by allies and constituents.​
— Karen Karen Tronsgard-Scott, Executive Director