A smart plan makes progress practical. We work with nonprofits and foundations to articulate clear objectives and define the audiences they must engage. We build messages that connect with the people who matter to your work, persuade them to move beyond likely obstacles, and inspire them to take action. And we develop workable tactics the organization can implement to reach its objectives.
We can also help organizations ensure that their communication teams can drive real change. We'll evaluate all aspects of an organization's communication operation, including staffing, systems, activities, and alignment with the organization's priorities and programs, to deliver specific and practical recommendations. And we can design and deliver training to build your team's capacity in areas ranging from planning to media outreach.
Walton Family Foundation and David and Lucile Packard Foundation: Strategic counsel
Springboard Partners has served as a strategic advisor to the sustainable seafood programs at the David and Lucile Packard Foundation and the Walton Family Foundation for more than eight years. This has included working with the foundations to develop and implement communication plans for major research studies, including most recently the 2020 Global Landscape Review of Fishery Improvement Projects and the joint evaluation of the foundations' sustainable seafood strategies. Virtual release events for these two projects were attended by more than 350 members of the sustainable seafood community in total, including companies that buy and sell seafood, conservation NGOs, and colleague funders. We've also advised the foundations individually on internal and external communication and facilitation challenges, including the release of updated grantmaking strategies, the development of a peer network for communication professionals at sustainable seafood organizations, and the visioning and launch of the Certification & Ratings Collaboration.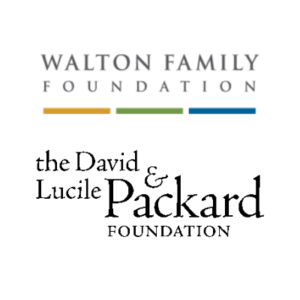 Springboard has been such a great partner for the Foundation and our grantees. They've helped build alignment between partners on really difficult issues, planned great meetings, and supported external and internal communications for the Foundation. I really appreciate their work, their staff and their approach.
– Teresa Ish, Senior Program Officer, Environment Program at Walton Family Foundation
FishWise: RISE website launch
We partnered with FishWise, a nonprofit that works with the seafood industry to foster leadership in sustainability, to craft the launch strategy for its Roadmap for Improving Seafood Ethics (RISE) social responsibility platform. RISE helps seafood companies navigate human and labor rights challenges and improve working conditions. The launch plan included messaging, materials, a testimonial drive, and media outreach, netting endorsements by industry and nonprofit leaders and coverage in key trade outlets.