Meetings can be extremely satisfying or supremely frustrating. We've facilitated productive small-group meetings online and in-person, and we've helped coalitions with dozens of partners make decisions with the buy-in required for progress. Every meeting is different, and we'll help you define your objectives, craft an agenda designed to achieve them, and steer the conversation toward your desired results.
Certification & Ratings Collaboration: Long-term strategic facilitation
Since 2015, we have facilitated the Certification & Ratings Collaboration, a group of five leading seafood certification and ratings programs. In the initial years of the collaboration, we helped the members tackle long-standing conflicts and strengthen their relationships. Then, building on the foundation of trust, we supported a transition toward collaborative projects, including a pivotal agreement on the complementarity of certification and ratings approaches and a public data tool that shows the collective progress of the members in advancing global seafood sustainability. When the pandemic hit, we helped the Collaboration keep its work moving forward by facilitating effective virtual meetings for the Steering Committee and work groups.

Springboard's facilitation style marries an understanding of the issues at hand, attention to interpersonal dynamics, and a commitment to clear, timebound objectives. This approach has been fundamental to our collective success.
– Jenn Kemmerly, Vice President of Global Ocean Initiatives at Seafood Watch​​
FishChoice: Developing a social responsibility policy
From facilitating the process to develop the initial concept to crafting the communication plan for launch to advising on the new social responsibility policy, Springboard has been the communication partner for FisheryProgress for more than six years. We helped to rally the sustainable seafood community behind the idea of a central website to track the progress of fishery improvement projects, resulting in a platform used by 95% of global FIPs and more than 3,000 NGOs and seafood businesses. More recently, we provided hands-on facilitation and communication support during the two-year process to develop a policy for tracking how FIPs are addressing human rights and other social issues alongside environmental challenges. This included facilitating stakeholder feedback processes that engaged more than 300 members of the FisheryProgress community to provide feedback on the policy and executing the communication strategy to launch the policy with the support of key validators.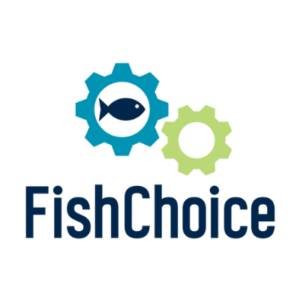 Launching a social responsibility policy was a daunting challenge for FisheryProgress, and Springboard's involvement was an integral part of our success. Their highly professional approach to our external engagement process meant that our stakeholders felt consulted and their voices heard, and ultimately led us to creating a final product that had broad community buy-in and support.
– Kristin Sherwood, Program Director at FishChoice